What You Will Receive
Why Successful Companies Choose Us

"Since Rebecca & Craig took up the reins of distributing the Dining Out & Entertainment Guide we've had possibly the best quality of service from them of any company I've ever dealt with.  It's so reassuring to know I rely on their outstanding support. Thanks guys!"
Christian Watts,
Managing Director,
Dining Out National Franchising Group Pty Ltd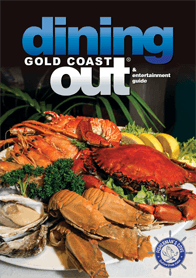 You are paying for an initial introduction of your product to management and tour desk staff, regular restocking of your brochure and rental of pocket space.
We initially require 15,000 brochures  i.e. 10,000 to stock our boards, and the remainder, depending on demand, should last between three to six months.
As part of our service, for all new clients we will provide a FREE A4 colour Fact Sheet about your product and utilise this with your brochure as an introduction of your product, to our hotels, accommodation providers, Tour Desks and other locations. Alternatively if you would prefer we can arrange a $50 Facebook campaign FREE of charge bringing further brand awareness and promotion of your product.
Brochure service includes:
Distribution
Introduction
Storage
Disposal
FREE Website Listing promoting your product on www.migoldcoast.com.au
FREE Social Media postings on Facebook, Twitter, Instagram via MiGoldCoast
FREE Pick Up of your brochures (Gold Coast Only)